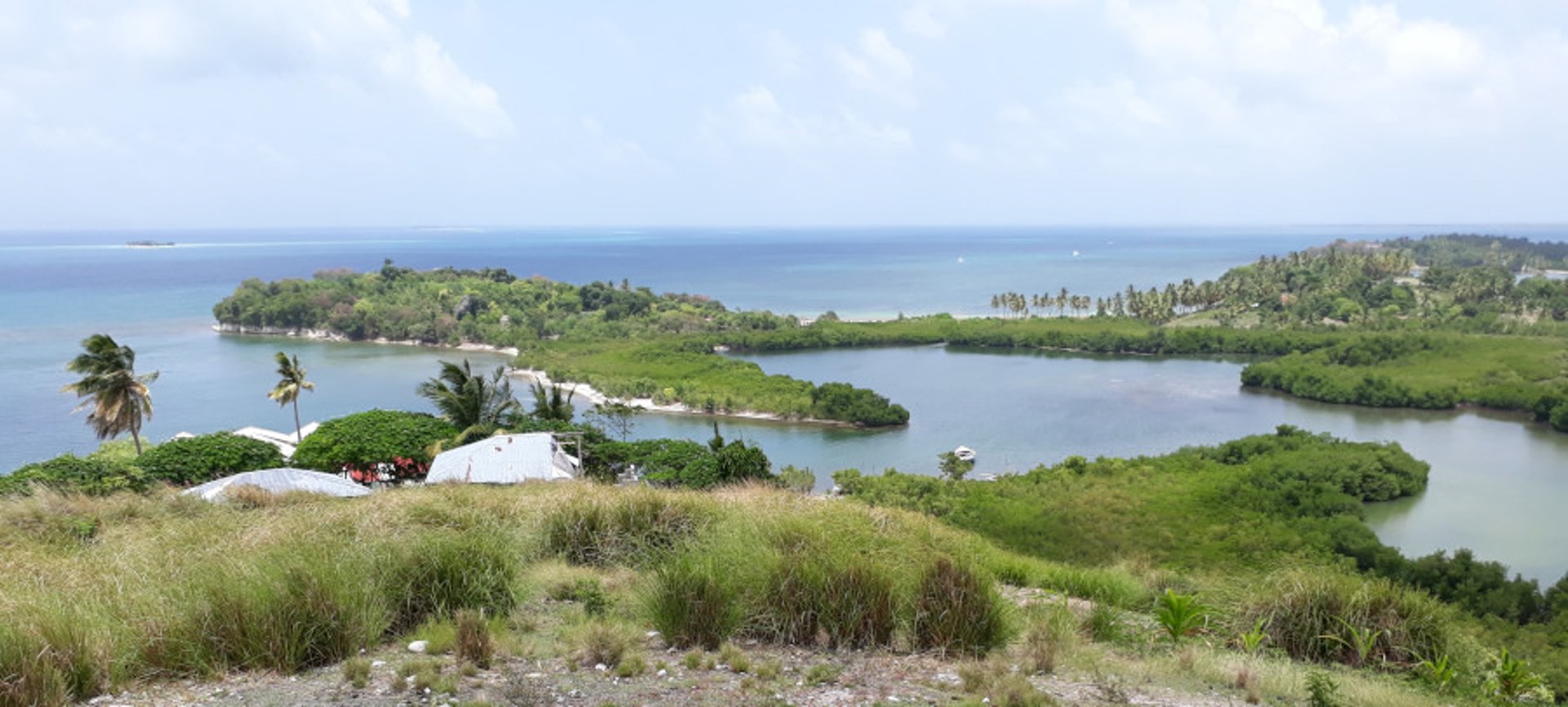 You didn't come this far to stop and skip away.
Take your time and read about:
A truly unique place on this planet.

Pirates on the island HISTORY etc.
Christmas on ile a vache 2021
In the evening after all other Christmas activities.
In low light, not so sharp video but the joy and creativity are on top :)
And see by your self, absolutely everyone can join.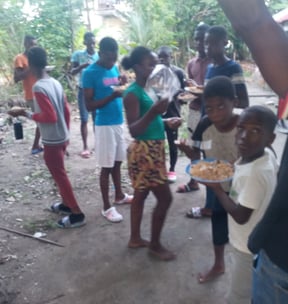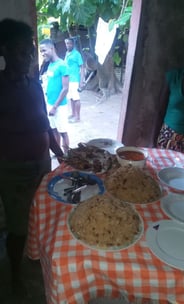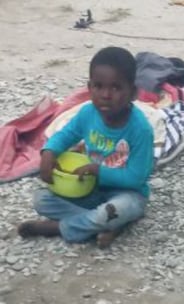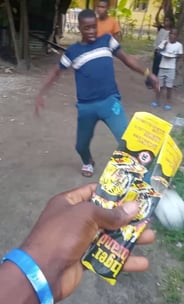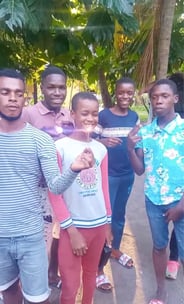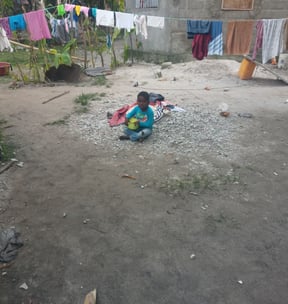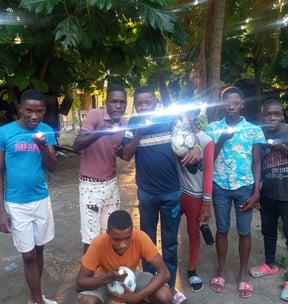 One family make the food ready and give it to as many as possible. These in the pictures are only some few of them.
We was able to give the family fishing line. They repair net in 3 days and went out fishing on the night to have fresh fish to give.
And now FIRST food and then there are allot of energy for fun fun activities.
For newYear we will make it possible to make fishing-sets. We was not able to find hooks to buy.
They search for a good plastic bottle on the beach and we give them line and hooks. It's one of the best thing to give and for them to make.
They will use a small local made canoe or fish in some other clever way.
Time to try Flashlights and now after so long time finally FOOTBALLS :)
and the sparkling fire pins was even more fun later in the dark.

There is no electricity on the island. And gasoline and generators or batteries to solar panels are too expensive for many here so flashlights will always be to good use.
THANK YOU to every one - by donations or different contributions - to make this possible.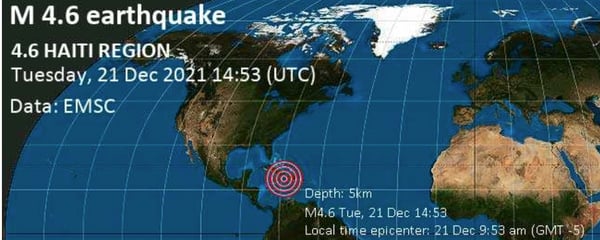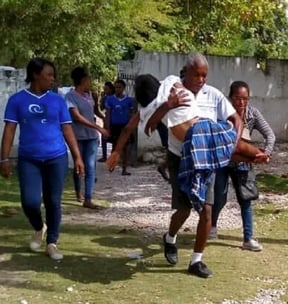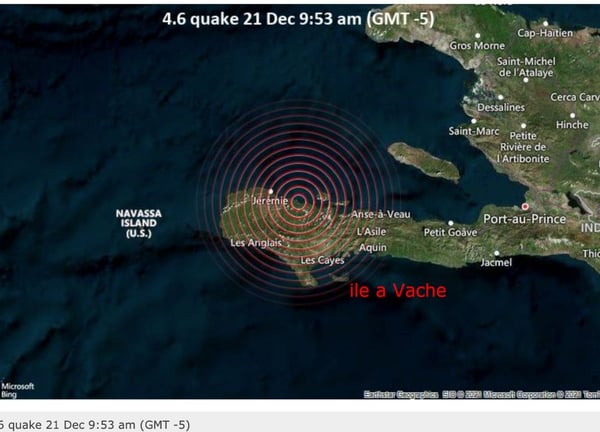 December 21,
Morning
A After-Quake injured Schoolstudents and people
December 21 A moderate strong Earthquake hit the same area as some months ago where a deadly strong Quake hit.
It is one of many after quakes.
But inside some still damaged buildings the noise of cracking walls of this earthquake was more terrifying than earlier - as students have told us.
What is very sad now is That many students have got injuries.
( Some schools still have exam activities now, and the age of the Students varies quite much because many can not afford the payments and have to be back after one or 2 or more terms and it might not only affect one of the their school years )

This here described are reported from different contacts and sources we have.
It's reports from Les-Cayes and other areas more close to the the earthquake.

It is difficult for us to even imagine about the children's reaction.
as one report explained. They are in their school
Suddenly all start to shake.
Because the buildings are not fully repaired this Earthquake created a terrifying cracking noise in the walls and roof of the school.
It's difficult to even imagine this Very traumatic experience,,, the memory of earlier injured school-friends,,,

So some Students try to run out from the school in panic,,, But they where too many.
Some schools have stairs and some children get pushed down the stair and got injuries. There are reports of broken arms and chest-rips and other injuries.
Now they need hospital and medicines. Hospitals can't afford to give too much for free, It's a very sad reality.
As an example after emergency treatment for infections and pain killer medicines might be just some few tablets. And very difficult the families to have the money for more medicines.

This was so very unexpected and so very sad.

We still investigate more and try to do everything what is possible in this tragic situation.

We wish you all the very best and a good continued week and Christmas and New Year.
Kind Regards from the ile-a-vache-Team.
_ Christmas is soon here _
This is what we will be able to do with the very little we have by ourselves.
Because Christmas can bring joy and happiness to children on the island.
And it is needed more now than it ever have been before.
- Buy 20 simple toys to children, We will try to find nice not expensive things
and two small footballs. For long time now they have nothing good to play with. They will be so very happy.
- Buy one big Rice and what is needed to make good cooking. It's unbelievable how difficult it is on the island with food now.
- Buy fishing-line to repair nets and ask for help to catch fish for the Christmas meal for children. It have never been like this difficult for the fishermen and their families like it is now. Good is that the water get cooler now and the fish slowly comes back.
But net need constant repair, and huge problem to buy fishing line for repair.
- Arrange a large place and table for Children to arrive on day 24 evening. They are so many but we will do what is possible.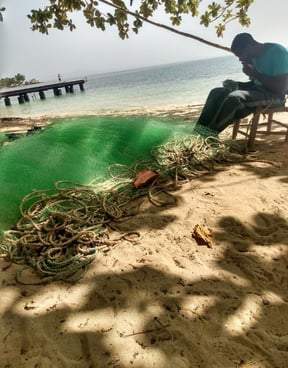 _What we not can do _:
Sadly - To many children will not be able to get a Christmas present and
- the food situation are very critical. Many families will not have what they need for the Christmas.
_Self sustained projects _:
We always try to support activities that will be self sustained and help-to-self-help projects.
This we can not do now because we have to little funds by our self.
- We can not help to repair houses that still are very dangerous to stay in and there are still some after-earthquakes.
- We can not help to repair fishing boats. One of the most important things to do on this island just now. Because food prices have increased and less rain create critical less agriculture products.
- We can not help to buy fertiliser for Agriculture
, and to repair what is needed for water transportation for Agriculture
Sadly - Very little support and deliveries from help organisations have arrived.
People here know to-well about to try to find solutions by them self.
But the climate change creates much less rain compared to before
and the instability in Haiti create the food price to increase and
cost for transportation's to go up.
It all makes it more difficult now than ever before.
GOOD IS:
We will be able to show in pictures and videos about this year Christmas activities here in one of the islands villages.
They Joy and happiness they Love to bring up - despite all hard things in their life now.
All here wish you ALL a very Joyful Merry Christmas.
And we will also be back for new year.
=== When and if you like to arrive here with a sailboat and have space for things to bring ===
- What to bring -
TIP:
If you have some of these items down here and want to really help in the best way
Please take a walk on the island to se your self where what you bring can be
to the best use.
A wonderful rewarding thing to do during the visit here.
And a unique nice way to get closer to the real life and people on the island.
As an example bring small wheels for water transportation. Very difficult to get here.
The construction of the "machine" they will do by them self
to help them with the water transportation. A hard work many of the children
do here on the island. See picture --->
- 12v BATTERIES:
Many people have solar panels here but batteries are a Big problem
and to very much expensive for them to buy here.
Another problem is the ability for the people her to buy
solar-cell battery charge regulators and connect them. If you have knowledge It's a very nice thing to bring what is needed to help to install and connect.
Please try to find and bring OK-working 12v batteries,
As an example, the one you just removed from your boat to bring in new batteries.
They will be to very good important use here for lighting systems in houses and for schoolwork.
- 12v DC lamps for indoor use are very much appreciated.
- Cyclopes and Fins are very much needed here.
- Fishing line and hooks and ledge-line-sinker. Give smaller hooks and fishing line to the children arrive to visit your boat. Ask them to bring a plastic bottle from the shore line. They will make a well working fishing tool in minutes and catch fish from your boat. Make the cooking together with them and they will help to get all what is needed from the shore.
- Old sails: no problem if they are slightly ripped or broken, people here have amazing skills for repair and to cut and sew to make them to fit their sail boats.
- Thin Spinnaker: For fishing canoes. Same here no problem if they are slightly ripped or broken.
- if possible, bring Tools to cut sail and repair sails by hand.
- All kind of Ropes. The ticker-stronger ropes to keep their small sailboats mast up are very much needed.
- MUCH needed: Tarp / tarpaulin for rain protection and clamps, ropes to make it secure for the sometimes hard wind here. So many hoses are still to much damaged and rain leak in.
- School children backpack. It's very much welcomed and needed. Children here really love their school. It's not uncommon to walk one hour to their school every day and home again.
- Simple headlamps and batteries. There are no electricity on the island.
- Color-pen-set and block for the children will be very much appreciated.
_ For the sport field _
- Footballs size 3, 4 or 5 - Frisbee-disks
- Badminton-set(a net is not always needed)
Bring it and go and play with all the very happy young-ones and
teenagers on the island. They will show you where to go and It
will be very much welcomed.
You will figure out who to give it to, they will all share what you give.
Very Much IMPORTANT for the island:
- Agriculture - If you have knowledge about fertilisers for smaller Agriculture projects.
Or Agriculture tools, maybe you have good knowledge to share.
Please bring and take a walk on the island to find where it can be used/needed. People here will be very happy and help to make needed contacts to the families where you see there is a need proper for what you have.
Please investigate the soil situation, water transportation and agricultural handling before any startup of needed fertilising activity.
Activities like this are very rewarding and just tell us and we will help with follow up information after you leave.
Any questions, use the contact information here on this website to get in contact with people here on the island and more information.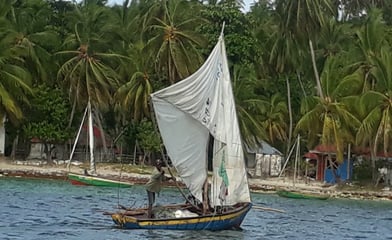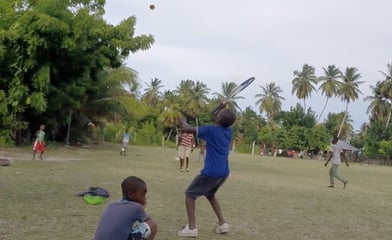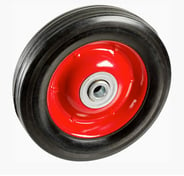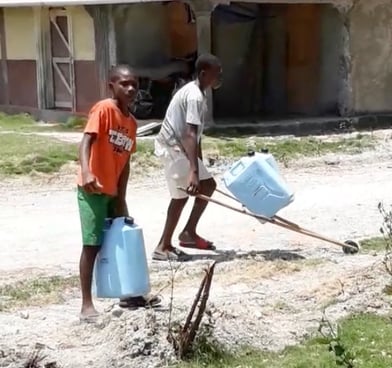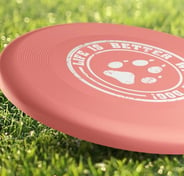 Sorry This Site don't have a optimized mobile phone page yet.
Will be created later.
We have to change the the main objective of this web site.
Hopefully for a shorter time. We have to give more information about why more aid and help are needed and not only give information about the unique life on the island and about ile a vache in general.
The reason are a delay in larger critical needed support to rebuild houses and provide food, medicine and other critical needed aid-deliveries to ile a vache.
On the mainland Roads have been temporary repaired and Ships with aid-items have arrived to nearby harbours. These harbour's and airports struggle with many handling and logistic problems to be solved pice by pice.
Les Cayes and other areas in-need on the mainland Sud Haiti now aug27 have got some ship and truck loads of highly needed food and aid-items. Some hospitals got deliveries from the first days after the EarthQuake but not the amount needed.
But many people on ile vache tell us they know from before that critical needed aid always will be delayed many weeks or even months more.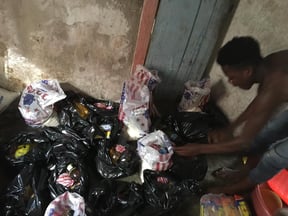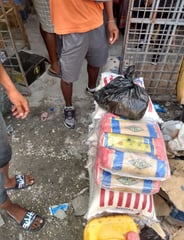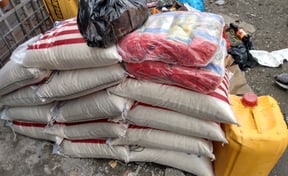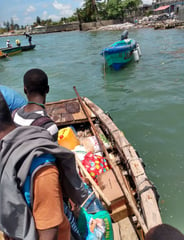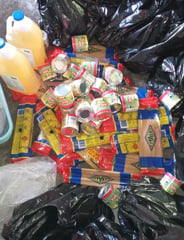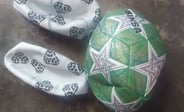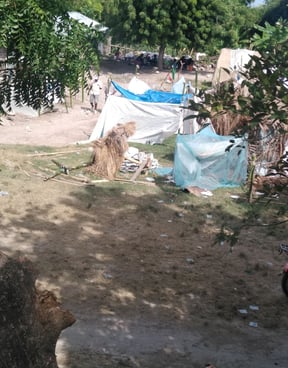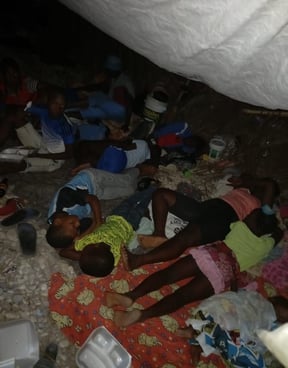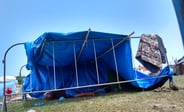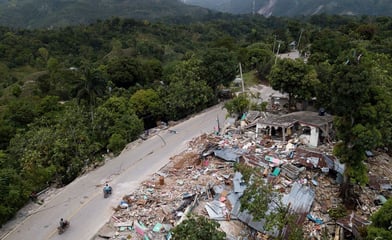 Photo from the mainland. Example of
damages roads and houses.
To the left:
Footballs to the children are important, to help them to rest from all tragic around them now. It was difficult to find other good toys. We will search more.
And
examples of shelters. Rain protection are highly needed, people here make the shelters from what they can find.
There are still after Quakes, many houses are too dangerous to stay in.
We try to focus on the most important for the moment. More than 50 food and aid packages have been delivered.
Each package are always shared by many people. It might last for 2 or 3 days. But sometimes the need of others are more important for the people here than to keep for the next day.
Medicine and different types of rain-covers have also been delivered.
Please use the GET IN TOUCH section down in the bottom. Thank you
People here are VERY much thankful for already provided private donations. It help people to survive and prevent sickness in their critical situations in the aftermath of the earthQuake and 2 tropical storms that have hit the island after the Quakes.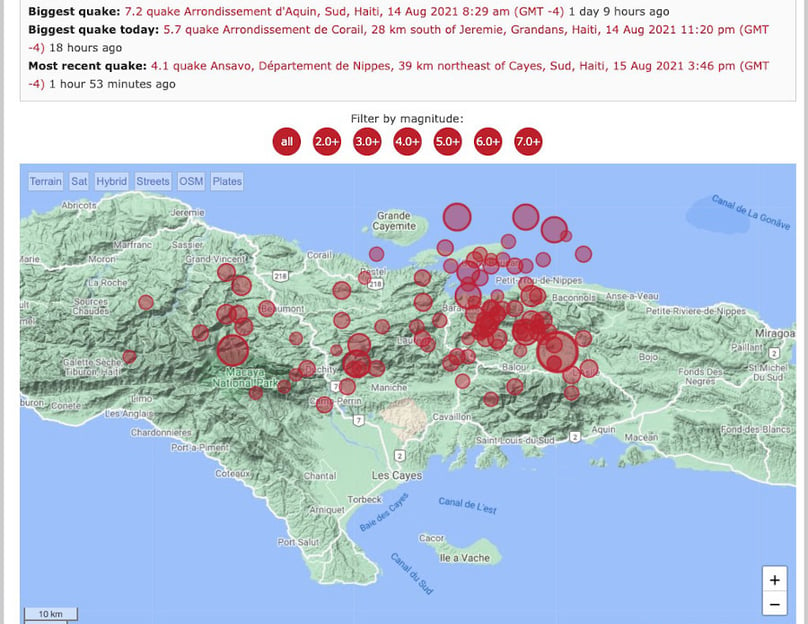 _EarthQuake 2021 aug 14_
Biggest quake: 7.2 quake 37 km northeast of Cayes, Sud, Haiti, 14 Aug 2021 8:29 am (GMT -4)
Strong After quake: 5.7 : 28 km south of Jeremie, Grandans, Haiti, 14 Aug 2021 11:20 pm in the night (GMT -4)
And: 4.1 quake 39 km northeast of Cayes, Sud, Haiti, 15 Aug 2021 3:46 pm (GMT -4)
In total: 10 afterQuakes that made an impact on ile a Vache.
| 2 People dead. How many injured Unknown.
| People have to stay outside all night and day.
| Freshwater in hand-pump wells full of mud did clean it self.
| Cooking possible over open fire but huge problem with food to cook.
| A tropical storm will arrive and it will bring strong rain and wind.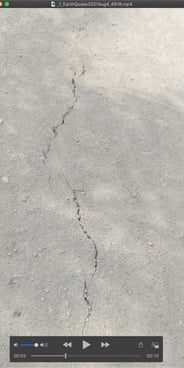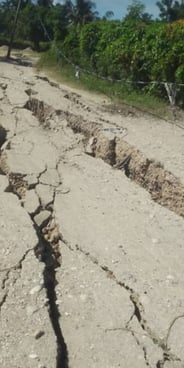 Picture only:
Just after the first quake 7.2 strong at the epicenter. The ground on ile a vache start to break-up
Next day after many afterquakes
2021 Aug 15.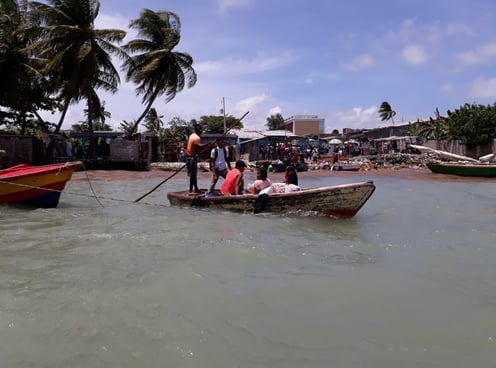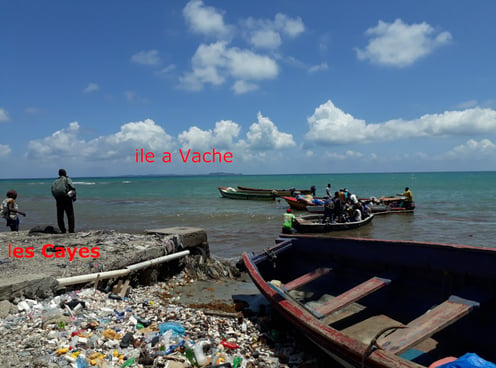 2 people die after they arrived to the
health-center/hospital on the island.
Hospital in les Cayes had no resources or space, they was totally over crowded.
Many people joined to help to carry injured people by hand from the boats that arrived from les Cayes to take them up the hill and stairs to the ile a Vache health-center/hospital.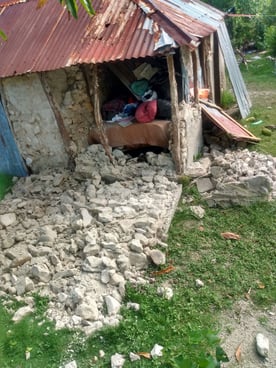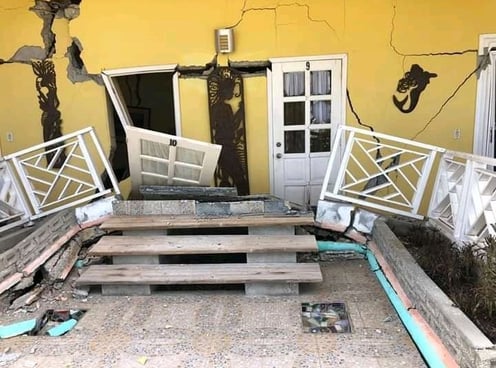 Noo, it's not the hospital ! This It's at the Abaka bay Resort.
2021 Aug 14.
Cacor, ile a vache A home now not safe to stay in. 2021 Aug 14.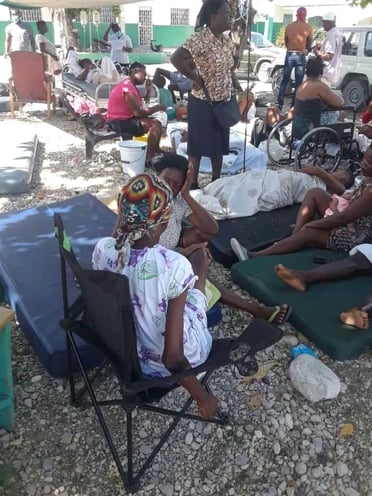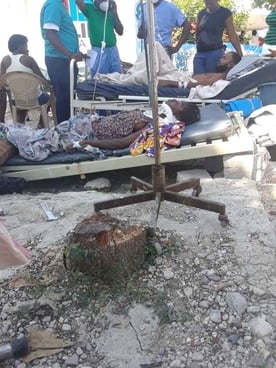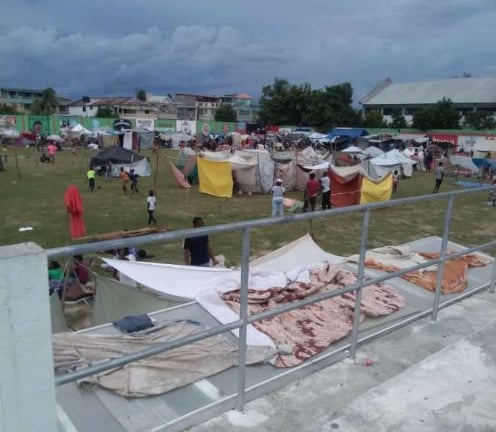 Les cayes
Hospital
2021 Aug 16
Les cayes - 2021 Aug 16.
A Shelter area before the Tropical Storm and Rain arrive.
People stay outside. they can not trust their houses.
After quakes make it to dangerous.
We will Give a family staying there now Food and a Football to the children, they need to eat, relax, have Fun and forget about terrifying things happen just now.
We really hope larger help organization will get access and give Food and Medecine to ALL here. But from what we understand just now. Then the government want to wait to give permissions.
Do you know more? Please use the Get-in-Touch section and tell us.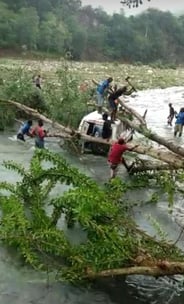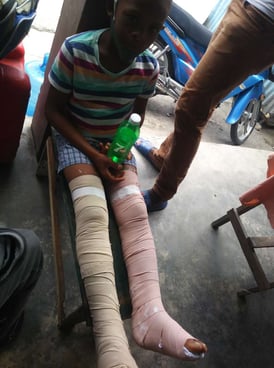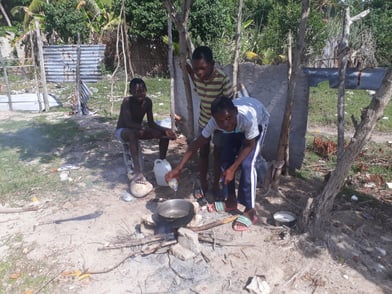 Everyone stay outside
In open areas.

Many after-quakes make
it dangerous to stay to close to houses.

Here, some children
making their cooking
by them self.
But soon the Tropical storm and rain will arrive.
Transportation to ile a Vache Hospital.
Try to Imagine to do this with broken bones and other wounds ? !!
People here are Amazingly strong !!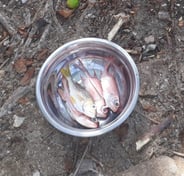 Sadly, huge problem to find
rise, spaghetti or breadfruit.
ile a Vache
Hurricane Elsa
9 dead

and several injured.
The Hurricane moved fast,
did not head more North like last year
and limited possibilities to reach all with warnings.
2 small wooden fishing boats did not arrive back.
We still don't know in detail what happen.
If you have more info please use the Get-In-Touch contact info
and tell us.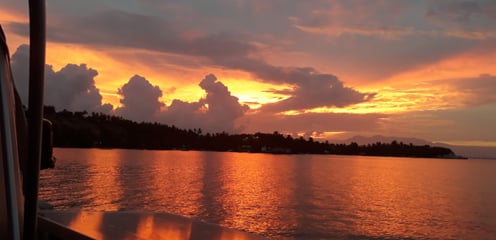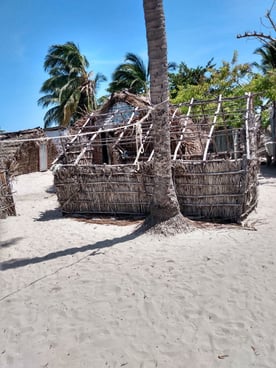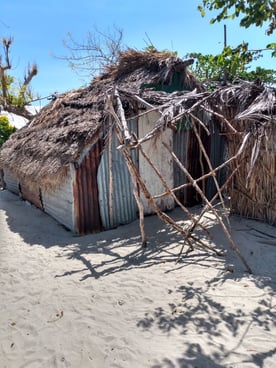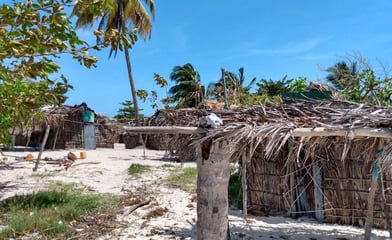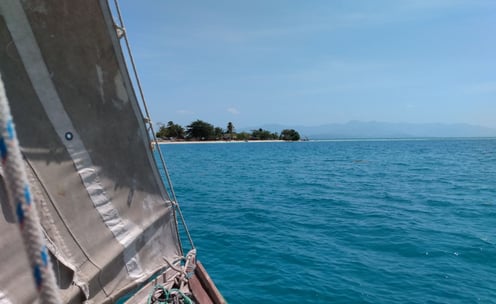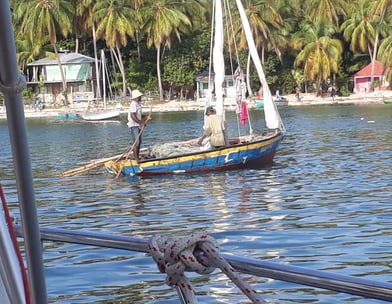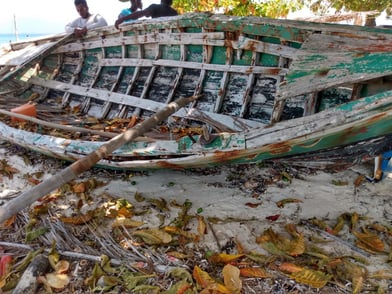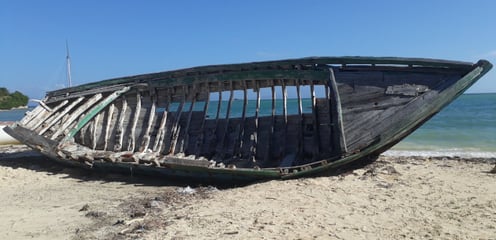 Perlamtin fishing island. View from a local fishing boat.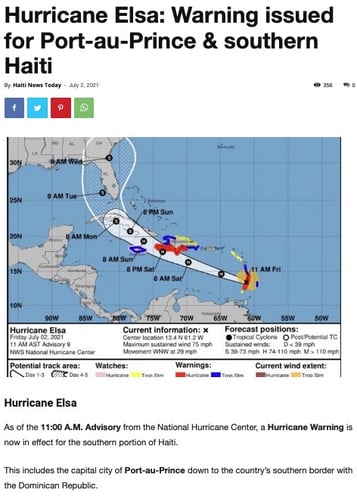 Hurricane ElSA , page to be updated
Perlamtin fishing island
2021 july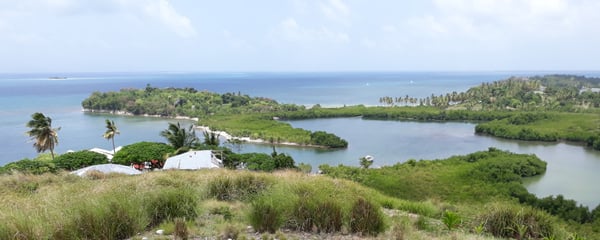 Milieu bay east of Cacor. View of Cacor from the radio mast hill
Want to know more or give info, comments, suggestions.
Or get info about how to help or contribute.
Write in Eng, Fr, Haiti-Creol, Spanish: Or use Google Translate.
Use the button, Email us: The ile-a-Vache-Team
Any personal information or email will newer be forwarded to any others.

Contributions:
Please use the Donation Button.
We have also other easy payment methods to be used on request.
All donations will be used in full for iaVache urgently critical needs as described and updated frequently on this web site.