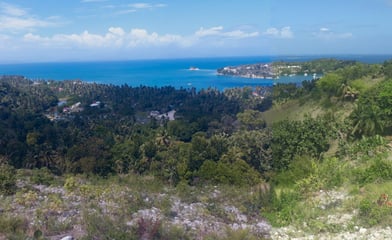 Cacor : Milieu bay : ile a vache Reef area with 3 small fishing islands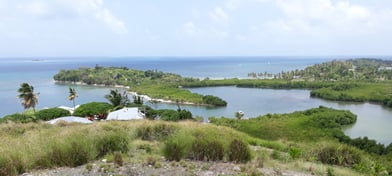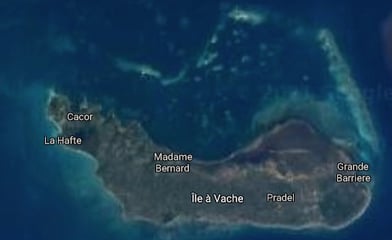 We are a team of people locally on the island and spread out on different places on our Sail Boats.
We all like to tell and share about this unique place on our planet.
A place, people and a way of living truly worth to see and learn more about.
AND dont' miss to take a look in the end of this page.

About ile a Vache.
In many ways, here are like to step back in time. Not only because here are no electricity lines, no tap water for each house.
We are not a travel agency or promoter:) but we will give more info in updates on this site to make it able to understand why we tell about to make a visit here.
Step back in time - even more on 3 small fishing islands.
Here are also lots of reefs and sand banks, good for local fishing. And also for an unique diving and snorkeling experiences.

People here are friendly and nice. When there are turbulence and chaotic situation on the main land Haiti, then people here like to stay calm.
-They also do allot to make it to be a safe place for your land-visit or boat at anchor.
-It is possible to arrive here by local arranged airplane transport to the island own airplane-landing-strip.
-Here are discussions about to make a haul-out facility where you can work on your boat and in the plan are to invite arriving sailors and crew to co-operate with the professional yacht service school that will be a part of the facility.
-Plastic re-use solutions are in a investigation phase and an example of projects under development.
-A food sharing program and medical care program for children have made very good progress. More than 85 children are now free from scabies, fungus, and other skin problems. But sadly the food sharing project have to stop in lack of resources.
Children skin problem have not been like this severe before, it might be a result of less nutrition and healthy-food.
All activities are in cooperation with the Cacor community center and the hospital on the island. And more activities where the local people here are involved.

IMPORTANT About photos, video and personal integrity:
It's in the culture on the island and Haiti in general to avoid to be in photo or video. Its a good thing to keep a nice and friendly respect to this and always ask for permission.
Also, a comment you frequently hear here: sadly there have been misuses for personal profit without the will to share or try to improve captured situations about needs or distress. Personal integrity are also mentioned and something we all like to care about.
Sadly it's not possible to avoid to explain about so many things in large change here, even before the Convid19 pandemic and now.
_Tell us if there can be some solutions to this issues_
As an example the support the local hospital are able to give.
Before there where excellent service and free medicine for most common "minor" health problems.
Now still the service are good but limited for health care examinations and advises and receipts. (NOTE: in this, we do not count-in the very critical situation the Earthquake create just now)
But for medicine a visit to a pharmacy at mainland les Cayes are needed. Many times the cost for transportation and the cost for medicine make it impossible for people here now. We don't have any clear knowledge about to why this extremely important service have changed.
Please use the Get-in-Touch info section and give us information. Because this are a very important issue for the people here.
Limited rain make agriculture difficult to maintain.
There are also difficulties and hard work to keep their animals in good health.
And on top of this,
Fishing does not give the same like before.
and because of many different reasons the food prices constantly increase much more than before.
The same with gasoline prices. It make transportation and use of WaterPumps and El-generators to be close to double expensive.
and also very few visitors arrive here now, even before the hurricane season and before the Convid19 pandemic.
So maybe you think/ask, how do people here survive?
Well the ones that not leave the island do figure out how to use what is available and possible here.
To see it by your self, It's very much about to stay little longer, walk/travel around, speak with people, be curious and not shy to ask.
We will show in on-coming updates more about so many creative clever solutions and things they do here.
Here are thruly so much to discover and see and learn from. So many things here they do in different ways adapted to the resources they have and what the island and surrounding are able to provide.

A Historical section will also be crated - and more: We work hard to find as much unique local information as possible.
Please use the Get-in-Touch info and help us with all kind of useful info. Or as an example what do you like to see here on the site.
It ALL would be very much appreciated.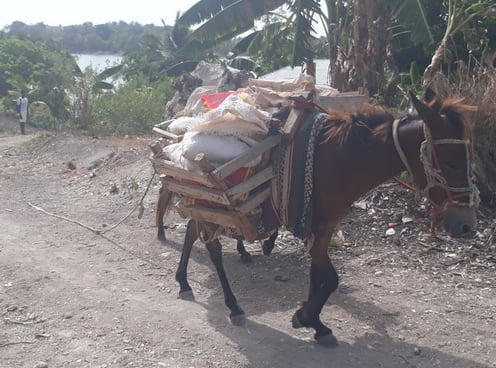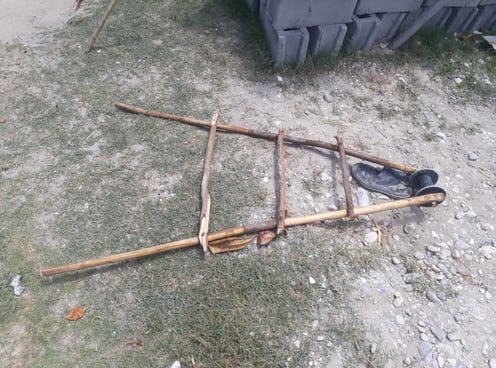 For all kind of more large or heavy transportation.
Take a closer look.
All things for the Horse is hand made from what you can find on the island.
Another way to make water transportation little easier.
Can you image how the children "hunt" for anything to be used as a wheel :) Because they are the ones that fabricate and use this as most. Water need to be transported every day.

To-Bring-Hint: Plastic wear-out quick. A small steel wheel are much better but nearly impossible to find here, to buy is hard to find and to expensive and a steel pin/bolt is needed.
(A good-to-bring-list of needed items_ will be created in on-coming updates.)

More about: Use what you find, make what you need.
To collect rain water need some clever solutions.
Imagine there are no long water pipe to find and other things needed. But there are zillions of plastic things easy to find.

And fishing lines are used in the most clever ways here on the island to tie constructions like this together to work.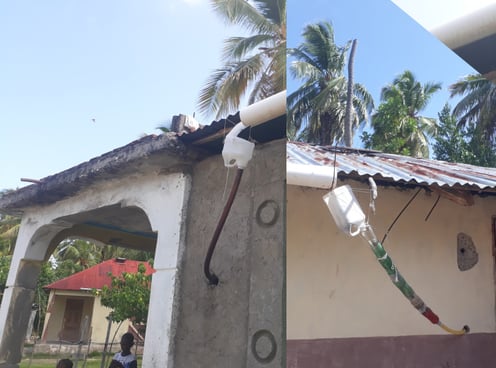 This will be a
Use what you find. Make what you need - page later
Want to know more or give info, comments, suggestions.
Or get info about how to help or contribute.
Write in Eng, Fr, Haiti-Creol, Spanish: Or use Google Translate.
Use the button, Email us: The ile-a-Vache-Team
Any personal information or email will newer be forwarded to any others.

Contributions:
Please use the Donation Button.
We have also other easy payment methods to be used on request.
All donations will be used in full for iaVache urgently critical needs as described and updated frequently on this web site.